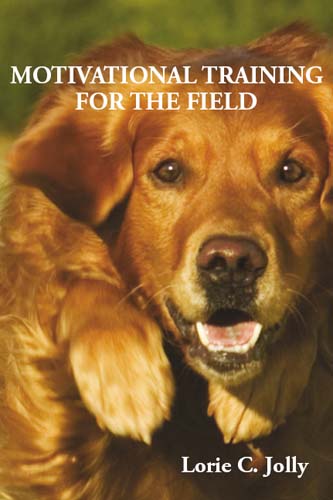 Now Available to Order
Motivational Training for the Field by Lorie C. Jolly
$24.95 Plus $2.50 Shipping
To order, send your check to the following address:
Rosehill Retrievers
2362 Almyra Road
Sparta, TN 38583
You can also send your payment via PayPal (using either your PayPal account or a major credit card) by following the link below:
"FYI ... I have been following your book and on-line video series 'Motivational Training For The Field.'

"I am forwarding you a video of Curlee's progress so far. Of course, he has all the right stuff to begin with and I think he is super talented but he responds to your style of training very well."
View Back Cover

View Table of Contents


Remote Lessons and
Problem Solving Available!
Send a video clip of the issue you are having and receive a critique and/or lesson video to resolve it. Video lessons available upon request.