MACH I AM I CAN, MH, UD, VCX, CCA, ADHF, WCX
03/26/2001 - 09/08 2016

CANUCK NEVER HAD A BAD DAY. HE THOUGHT THE SUN CAME UP EVERY DAY JUST FOR HIM AND HE MADE THE BEST OF EVERY MOMENT.
HE MADE MY HEART SKIP A BEAT EVERY TIME WE WENT TO THE LINE OR WALKED INTO THE RING!
HE HAD SUCH ZEST FOR LIFE, LIVED TO RETRIEVE AND PLAY ANY GAME I ASKED HIM TO. HE WAS A THRILLING TEAMMATE!
Read about Canuck's MACH (click again to hide the info)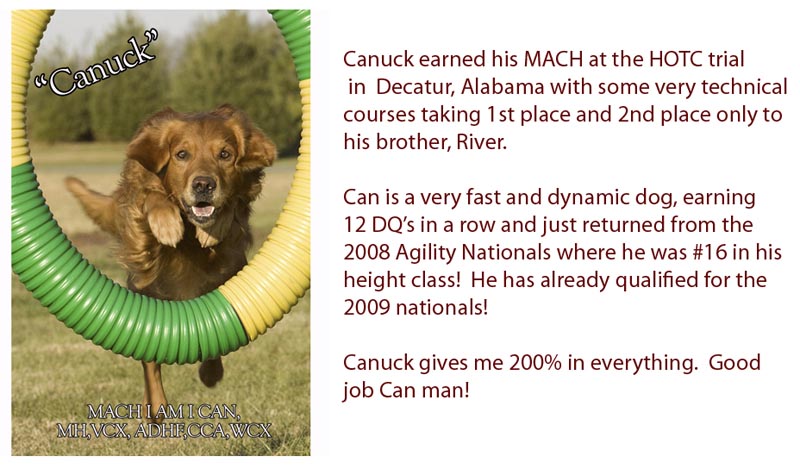 Click here to see Canuck's pedigree or (click again to make it disappear)