River was invited to the 2010 AKC Obedience Invitational!
MACH2 ROSEHILL'S TALKING WATER MH, UDX, OM3, VCX, CCA, WCX, ADHF
"RIVER"
06/17/2001 - 02/13/2015

River is a handsome, sound, athletic dog with good bone and balance, and proper size and proportion with his daddy's (AFC AFTCH Rosehill's Mr. Speaker, MH, OS, FDHF) expression and temperament.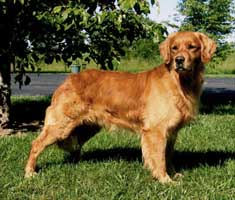 River never meets a stranger and is good with other intact males, puppies, and children. River doesn't have a mean bone in his body and is a caring and loving dog; yet, in the field or in the agility ring is quite dynamic and really tries hard to please. He is biddable and smart and even with his high drive is easy to manage while competing. River has excellent pigment and level top line, scissors bite and full dentition. He is a dog you can play with and immediately go to the line and know he will perform to his best ability. He has a good work ethic and is very focused. River is a great house dog and hunting companion and a joy to train and run. He is the most affectionate of my boys which gives him an endearing quality.
River earned his Master Hunter title at the Central Kentucky hunt test in October 2004, and recently earned his MXJ at the Decatur Agility Trial. River comes from a performance sire and a very strong performance dam; MACH CT Tailwind's Firefly of Tanbark VCD3, JH, WCX, ADHF, OD (Flicker) so he should be a good producer!
 Click here to see River's pedigree or (click again to make it disappear)
Read about River's MACH (click again to hide the info)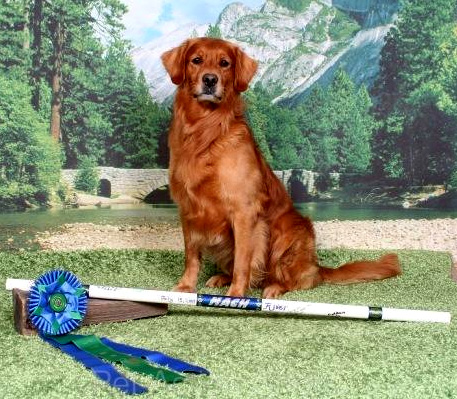 River earned his MACH in grand style at the Perry, GA trial in July 2007 on a super hard jumpers course. River always gives his all and is a dog that lives to please so he is a dream to train and run! River has qualified for the 2007, 2008 and 2009 Agility Nationals!
Dependable and dynamic, River is so much like his Dad,
Mr. Speaker!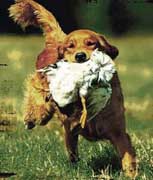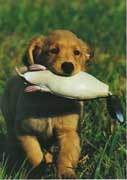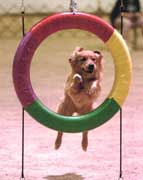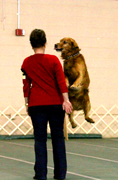 River's UDX run.